2020 Best of HB Awards Luncheon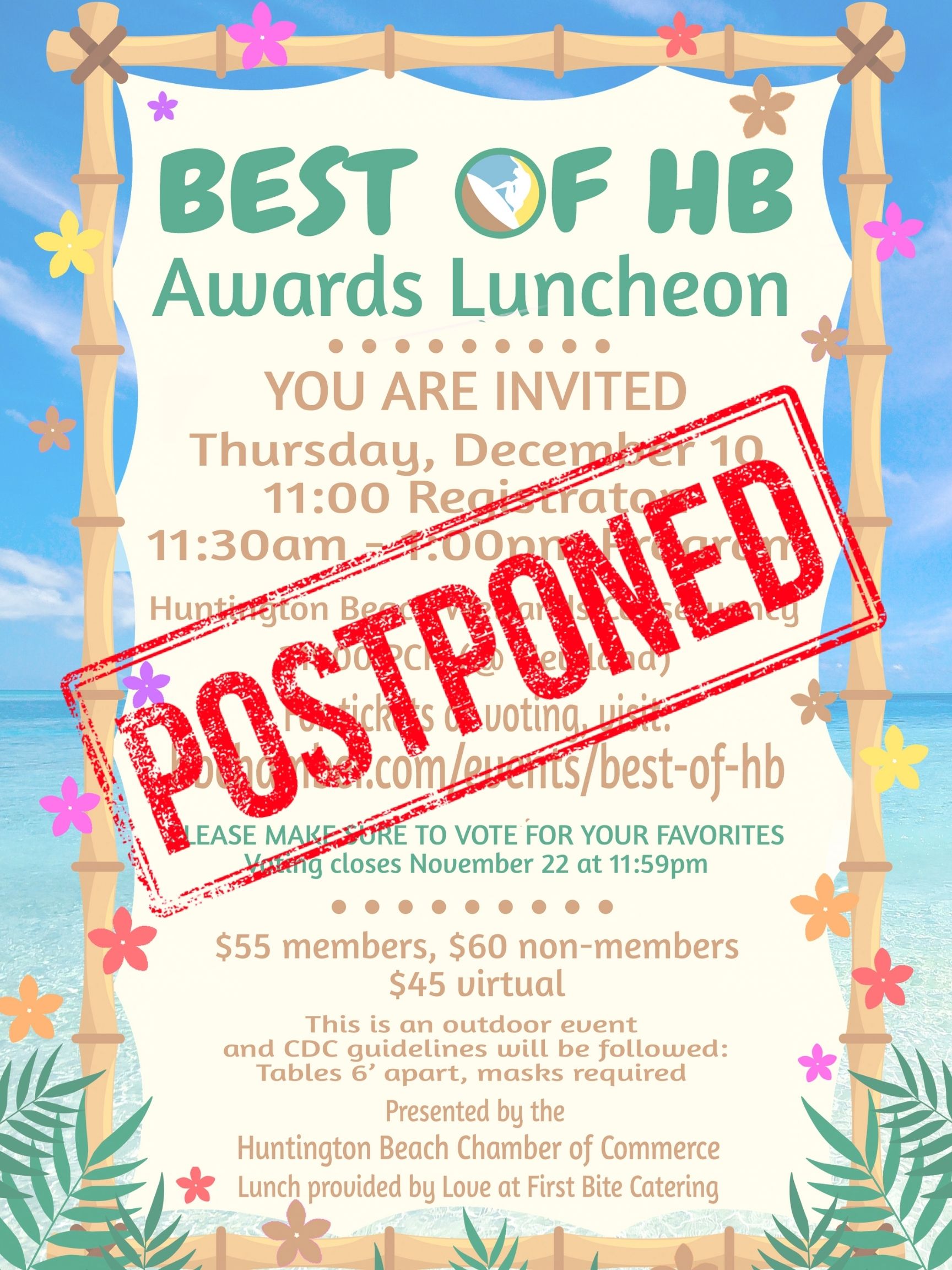 Announcement Regarding 2020 Best of HB Awards Luncheon
To our 2020 Best of HB Awards nominees, attendees, volunteers and local businesses:
After diligent consideration and a thorough consultation with the Board of Directors and recommendations from health officials, the Huntington Beach Chamber of Commerce has made the difficult but cautious decision to postpone this year's Best of HB Awards Luncheon. We realize this decision has impacts on many levels for our sponsors, nominees, attendees, volunteers, and especially our dedicated planning committee. It is one of the most anticipated annual Chamber events on our calendar, relying upon countless hours of detailed planning and has become a signature event within the local business community.
The decision to postpone this event was not made lightly. Clearly, many people will be disappointed, including us. Unfortunately, these are unprecedented times and the deep impact from COVID-19 has affected almost every event to some degree in Southern California and around the nation, including business functions and large annual events.
Huntington Beach Chamber of Commerce Chairman of the Board and interim CEO Sheik Sattaur noted that with the recent spike in positive Covid-19 cases and hospitalizations across California, and the governor's decision to place most of the state back in the strictest tier of re-opening, it would be best to postpone large gatherings such as the 2020 Best of HB Awards Luncheon, until further notice in an effort to slow the spread of coronavirus.
On a brighter note, the voting period recently closed for the 2020 Best of HB, and we are happy to announce that the number of votes this year shattered last year's record by nearly 1,000 more votes (3,571 voted for their favorites)! We cannot thank you enough for your participation and enthusiasm, and we look forward to celebrating the best of Huntington Beach sometime in 2021! Stay tuned for more updates and remember to continue showing your support for local businesses in the Huntington Beach community as we face challenges together during this tumultuous time.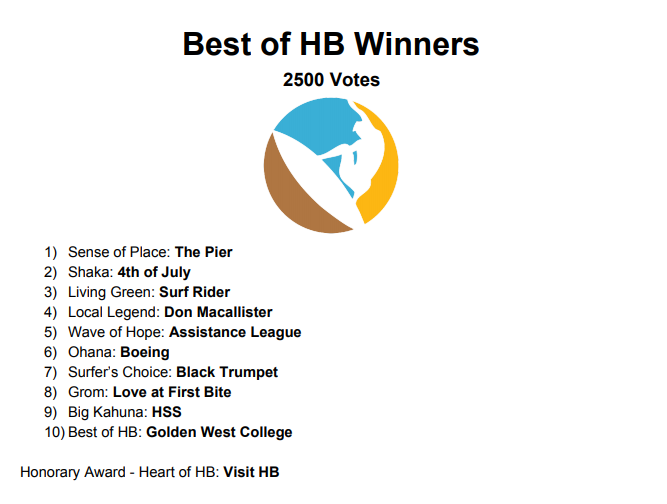 Congratulations to the 2020 Best of HB Finalists! Thank you to everyone who voted for our finalists, we appreciate your input and we will announce the winners when we reschedule our 2020 Best of HB Awards Luncheon (date is still TBD) in 2021!
2020 Best of HB Awards Finalists & Category Descriptions - Page 1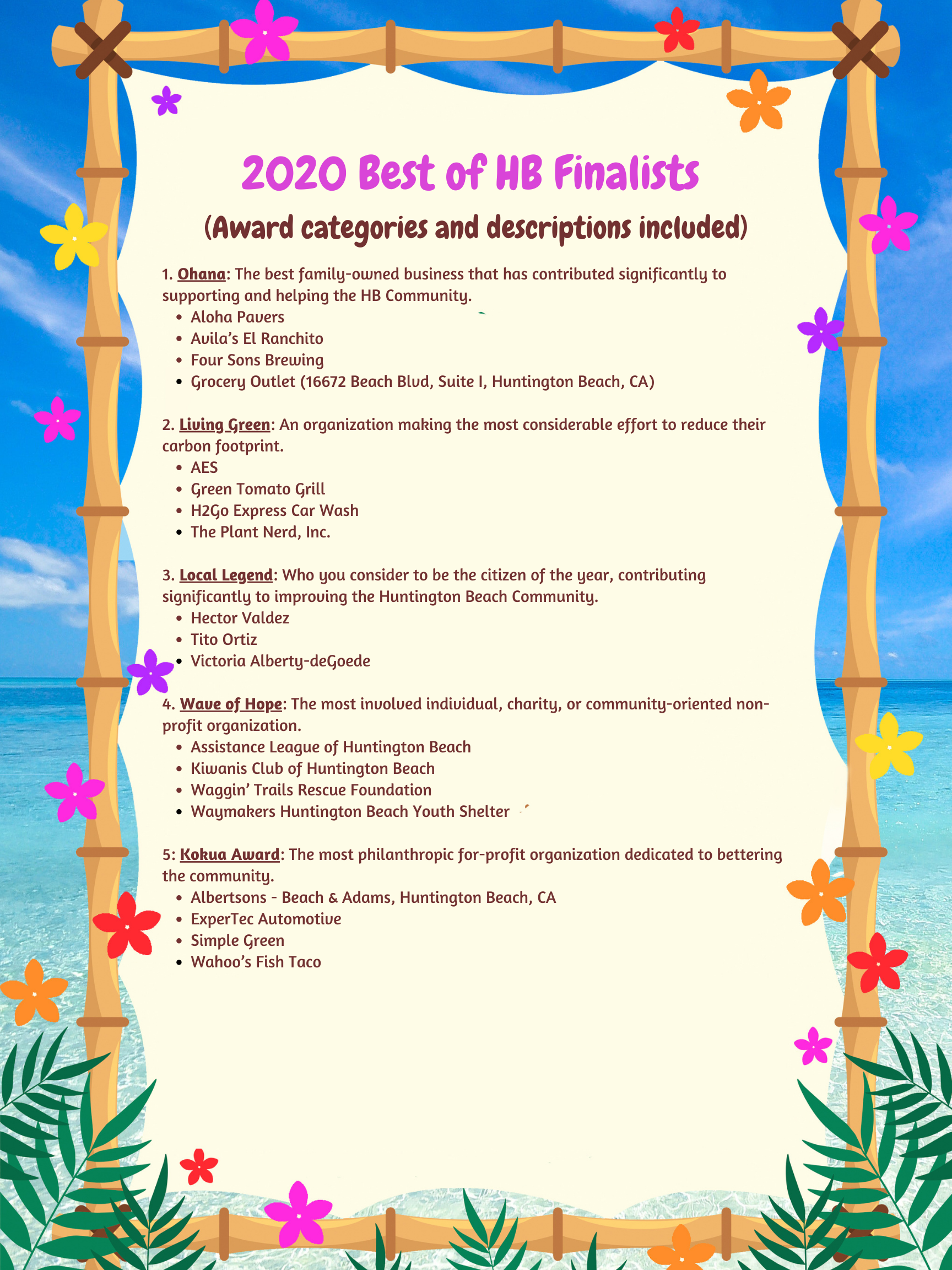 2020 Best of HB Awards Finalists & Category Descriptions - Page 2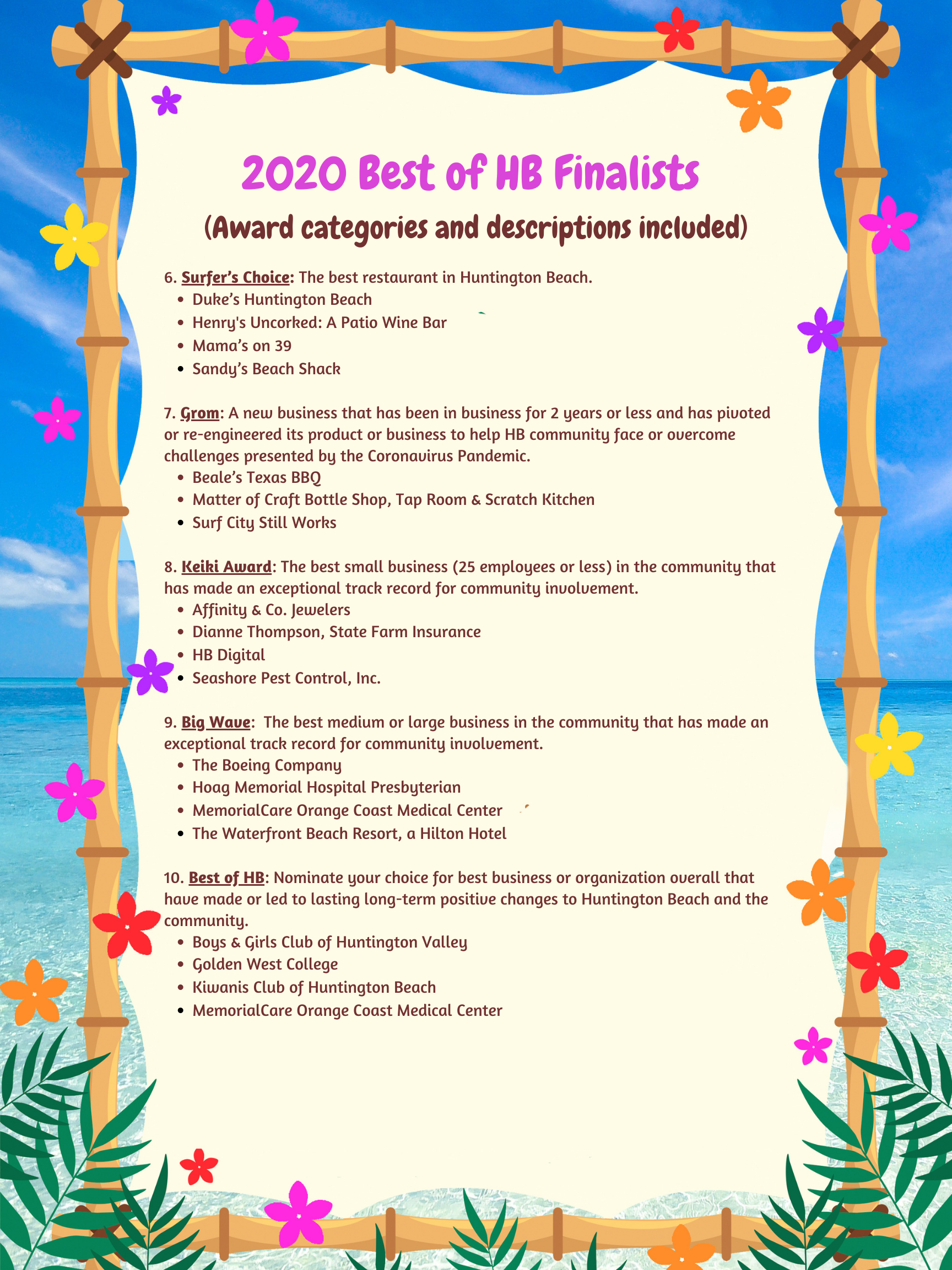 Gold Sponsor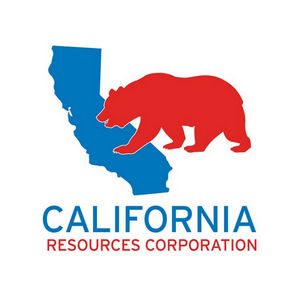 Silver Sponsor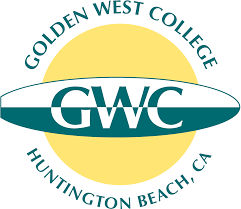 Award Sponsor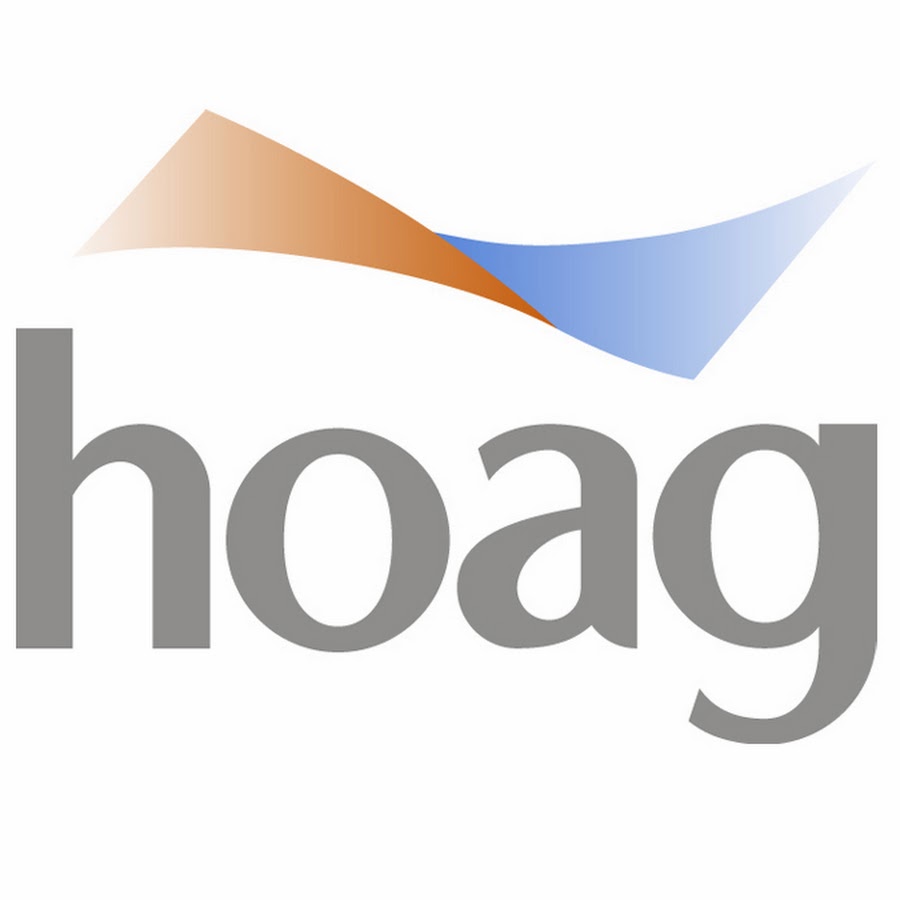 Photobooth Sponsor

Signature Cocktail Sponsor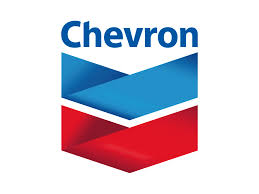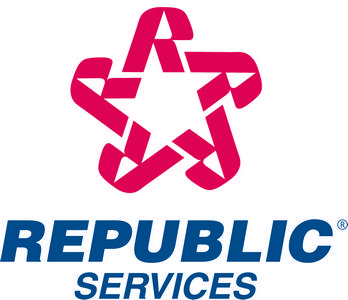 Wine Sponsor