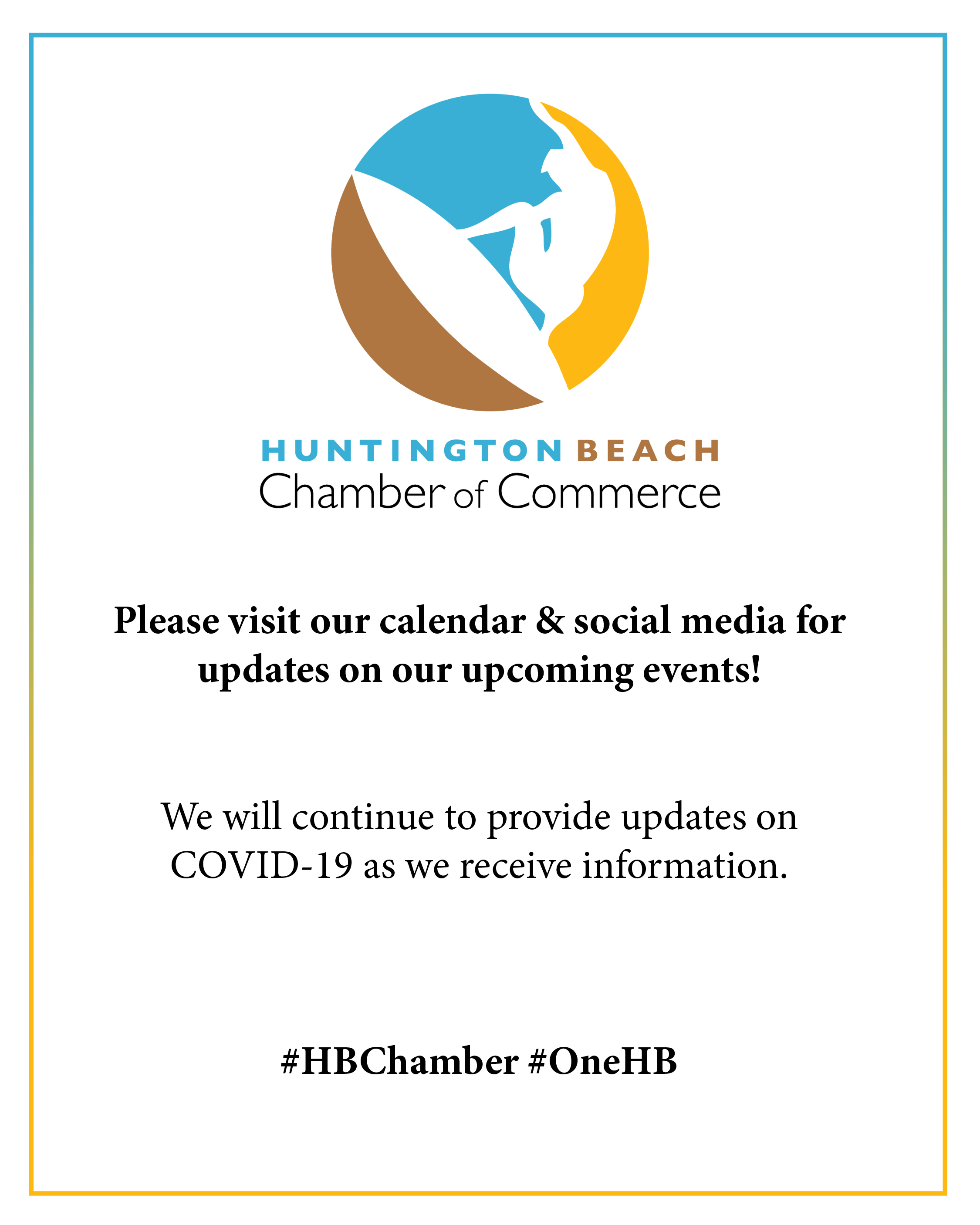 Dear Chamber Members & Business Community,
The Huntington Beach Chamber of commerce holds the health & safety of our members, their employees and the community in the highest regards. We will continue to provide updates as relevant information is provided to the organization. In order to help the business community make educated and informed decisions that work best for each organization's continuity, The Huntington Beach Chamber is compiling a "Coronavirus/COVID-19 Planning Resources for Business" information on our website below. The information includes resources from government, health care providers, human resource specialists, academic institutions, and general preparation and news media articles. We are constantly updating the page to help members arm themselves with the latest information.
In the days and weeks ahead, it is imperative that Huntington Beach's business community pull together and use its influence to bend the curve on COVID-19 cases. Many of our states businesses are already providing strong leadership, and through outreach, policy and compassion, have helped workers and families navigate this crisis a bit more easily. We would like to recognize local businesses for going above and beyond in it's efforts to support the community during this difficult time. The Huntington Beach Chamber will be showcasing their stories or actions across our communication channels as we come together.
Follow along and share business who are still operating on social media at #OneHB #hbchamber
Sincerely,
The Huntington Beach Chamber of Commerce